WIN: Free Advertising For Your Small Business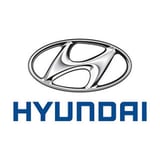 POPSUGAR Australia has partnered with Hyundai Australia to keep small businesses thriving.
This year has been undeniably tough, however, there have been little glimpses of hope along the way.
Whether you were finally able to make time to start practising yoga, or perfect the dewy makeup look of your dreams during iso, we've all found ways to thrive amidst so much uncertainty.
That being said, it hasn't been easy for everyone, especially small businesses. On top of closures and job losses, getting a message out there when social media is flooded with everyone else's can be incredibly challenging.

In better news, Hyundai Australia are ready to step in and help out.
To give small businesses the leg up they may need (and certainly deserve), Hyundai are redirecting their own advertising budget to the little guys who need it most. If your own (or a close friend's) small business could use a profile-boost, this could be the perfect opportunity to get it.
Getting involved is simple — head over to Hyundai's competition page below, and tell them how your small business would benefit from this program.

There'll be three winners in total, with each business receiving a prize (valued at $52k) including a video spotlighting the unique services they provide, showcased on the POPSUGAR Australia socials. Depending on the business, it may sit on one of our sister sites Business Insider Australia or Lifehacker AU.
POPSUGAR Australia will also dive into how the business adapted to continue to service customers and innovate during COVID-19 in a feature article, wrapped in custom display.
We cannot wait to take a look at the fabulous and creative businesses you run. Good luck!
Entries close on 4th September so be sure to enter before then if you want to get involved.