Side Hustle Financial Questions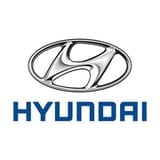 POPSUGAR Australia has partnered with Hyundai Australia to keep small businesses thriving.
At some point, every side hustler, small business owner and entrepreneur has faced a decision: do I spend more money on this thing, or not?
While having a side hustle can be fantastic for your career development and your mental health, juggling the financials can be a challenge. And the smaller your business is, the more important you get it right.
If you're standing at the fork in the road wondering whether pouring in more money will make a difference to your side hustle — take a breath and ask yourself these questions first.
1. Are you hustling for fun or for profit?
Before you start splashing cash, there is one big question to answer before anything else: are you doing this for fun or to turn a profit?
There is no right or wrong answer, but understanding whether your side hustle is more of a hobby or money-maker will underpin how you approach everything from budgeting, to marketing and even the time you spend on it.
From this one question, all other answers follow!
2. Does your business idea require dedicated transport?
As one of the larger investments any small business is likely to make, it pays to consider your transport requirements early on. If you're selling items on Etsy it won't be a concern, but transport is a central element of many small businesses, and your personal car isn't always the best option.
A vehicle for your side hustle needs to balance safety, reliability, spaciousness, and fuel efficiency to help keep costs down!
Investing in something versatile like the Hyundai iLoad could take your business to the next level — vans are perfect for everything for equipment-based service businesses to professional crafters setting up market stalls.
3. How much can you DIY?
Everything in life boils down to a single trade-off: time vs money. You can save time on almost any task by spending money, and save money by giving it your time instead.
To keep your side hustle costs down, figure out what you can DIY. It's amazing what you can teach yourself by watching YouTube, trawling relevant forums and pushing through with trial and error.
DIY your website, marketing materials, and social media channels so you can invest in real expertise where it counts.

4. Have you factored in tax costs?
Daunting, yes, but absolutely essential. Even a tiny side hustle will have tax implications, and being proactive will save you money in the long term.
You'll need to know whether your side hustle should be registered for GST, how it will impact your personal tax return, and if there is anything you can claim or write-off (like purchasing a car for your business).
While most side hustle skills can be learned and managed solo, we always recommended seeking out professional tax advice.
5. What's your limit?
"Only spend what you can afford to lose" is a great piece of advice for side hustles and for life in general.
Before you go on a business-related spending spree, take the time to make a budget and plan out much you are comfortable spending on every element of your side hustle.
This will not only set you up for success, but will make every purchasing decision much easier by setting clear boundaries on what is "too much" to spend on packaging, postage, a new computer or a car.
Stick within your preset limits and you won't be left pining over something you can't afford!
Image Source: Timm Robberts/ Getty