The CDC Recommends Not Travelling For Thanksgiving 2020
The CDC Has Recommended Against Travelling For Thanksgiving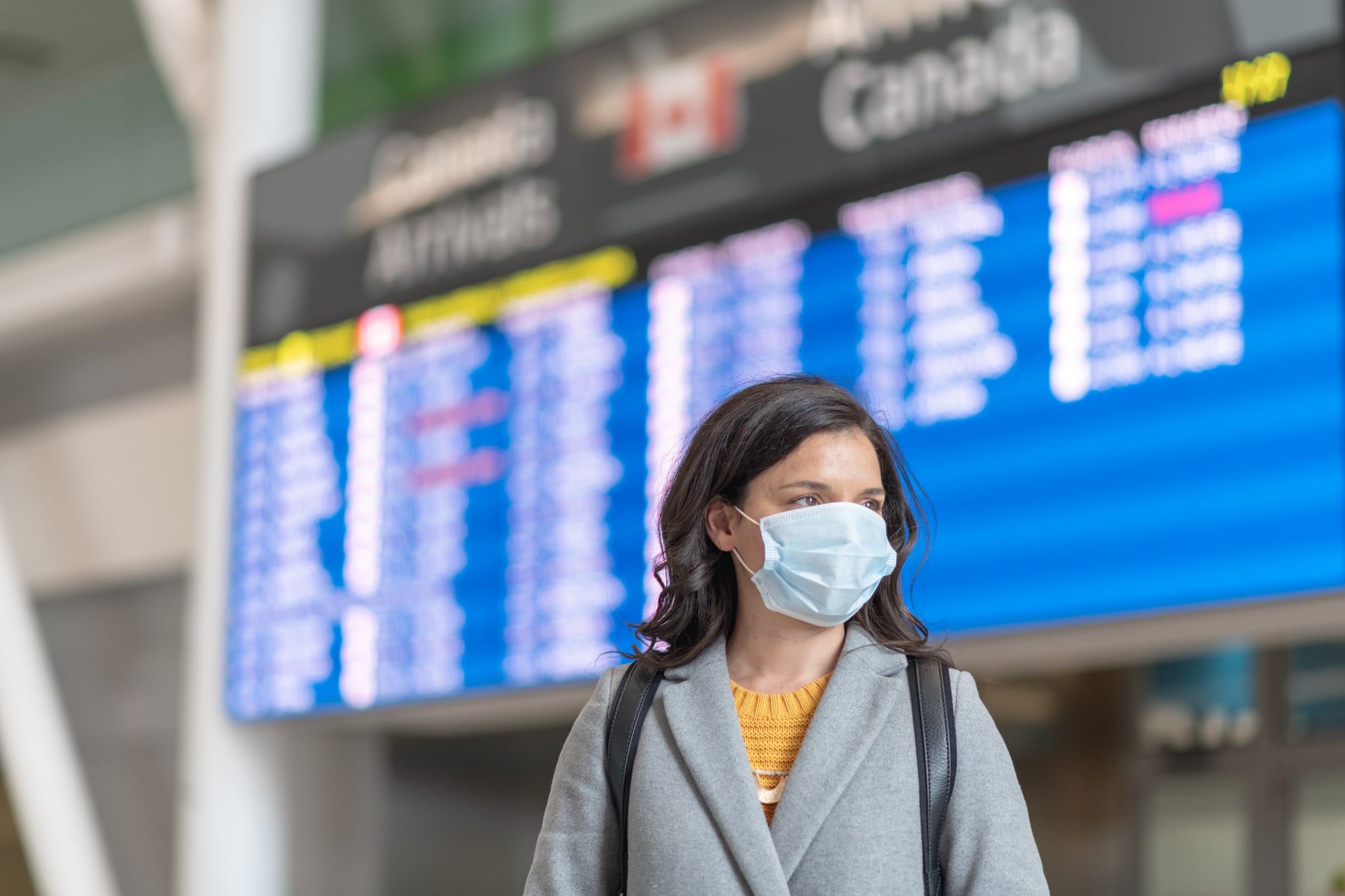 The Centres for Disease Control and Prevention (CDC) is urging Americans to refrain from travelling for Thanksgiving as COVID-19 cases continue to rise across the country. "It's not a requirement. It's a recommendation for the American public to consider," Dr. Henry Walke, the CDC's COVID-19 incident manager, said on a call with reporters Thursday, according to NBC News. He added, "Right now, especially as we're seeing this sort of exponential growth in cases, and the opportunity to translocate disease or infection from one part of the country to another, it leads to our recommendation to avoid travel at this time."
The public health agency updated the Thanksgiving guidelines shared on its website on Thursday as well, noting that the safest way to celebrate the holiday is at home with the people you live with. If you are considering travelling, the CDC suggests asking yourself a series of questions to decide whether it's the right move. These queries include:
Are you, someone in your household, or someone you will be visiting at increased risk for getting very sick from COVID-19?
Are COVID-19 cases increasing in the destination you're headed or where you currently reside?
Are hospitals in your destination overwhelmed with patients?
During the two-week period before your trip, have you or those you're visiting had close contact with people they don't live with?
Does your destination have requirements or restrictions for travellers?
Are you travelling with people you don't live with?
Are you travelling by bus, train, or air, which may make it difficult to stay 6 feet apart from other passengers?
If you answered "yes" to any of the above questions, you should consider making other plans, such as hosting a virtual gathering or delaying your trip, the CDC said. All holiday travellers are advised to wear a mask, stay at least six feet apart from anyone you don't live with, refrain from touching your face, and bring along hand sanitizer. Visit the CDC's website for more information about how to make your Thanksgiving as safe as possible this year.