Brie vs. Camembert
Brie vs. Camembert: What's the Difference?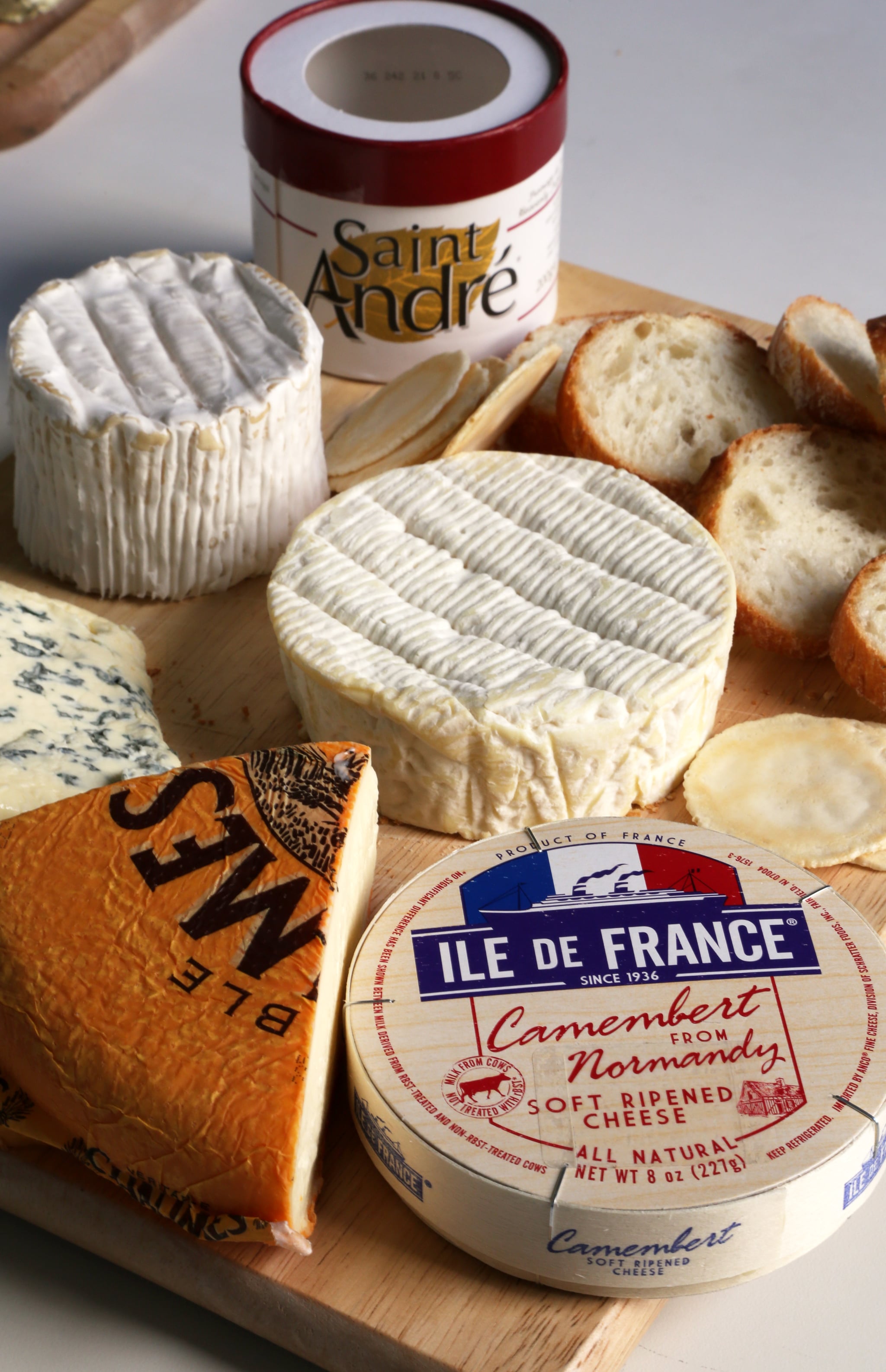 While both brie and camembert are cow's milk cheeses, are soft-ripening, and have a white, flowery rind, the two aren't interchangeable. So the next time you are at the store and must choose between brie or camembert, here's what you need to know.
Production: During the cheese-making process, cream is added to brie, but in camembert, it is not; as a result, brie is 60 percent milk fat, while camembert is only 45 percent. In addition, camembert uses stronger lactic starters that are inoculated into the cheese mould five times, contributing to a stronger-flavoured cheese. Brie's lactic starters are only put into the cheese mould once, therefore the cheese is milder.
Outer appearance: The diameters of brie and camembert cheese moulds are different. (Notice the Saint André brie to the left appears taller and smaller than the flat, round Ile de France camembert to the right. The camembert cheese mould has a specific size and weight of 250 grams.
Inner appearance: Brie tends to have a whitish inside, while camembert has a deeper yellowish colour. A very ripe camembert will have runny insides; most versions of brie in America, however, are stabilised, meaning the cheese's centre will have a firm texture that will never turn runny.
Smell and taste: Brie has a light, buttery scent and flavour with a salty finish. Camembert can be on the funkier side and smell earthy and barnyard-y like mushrooms or hay, with an intensely savoury, umami flavour.
Affinage: Brie is made to be consumed immediately. While Americans tend to eat cheeses on the younger side, in France, most will practice affinage, or the art of ripening cheese, and will wait for six or eight weeks before cutting into a wheel of gooey, ripened camembert.
Which do you prefer: brie or camembert?
Image Source: POPSUGAR Photography / Anna Monette Roberts