Why Parents Should Consider Virtual Santa Claus Visits
5 Reasons Virtual Santa Visits Are Actually Going to Be Way Better Than the Original Experience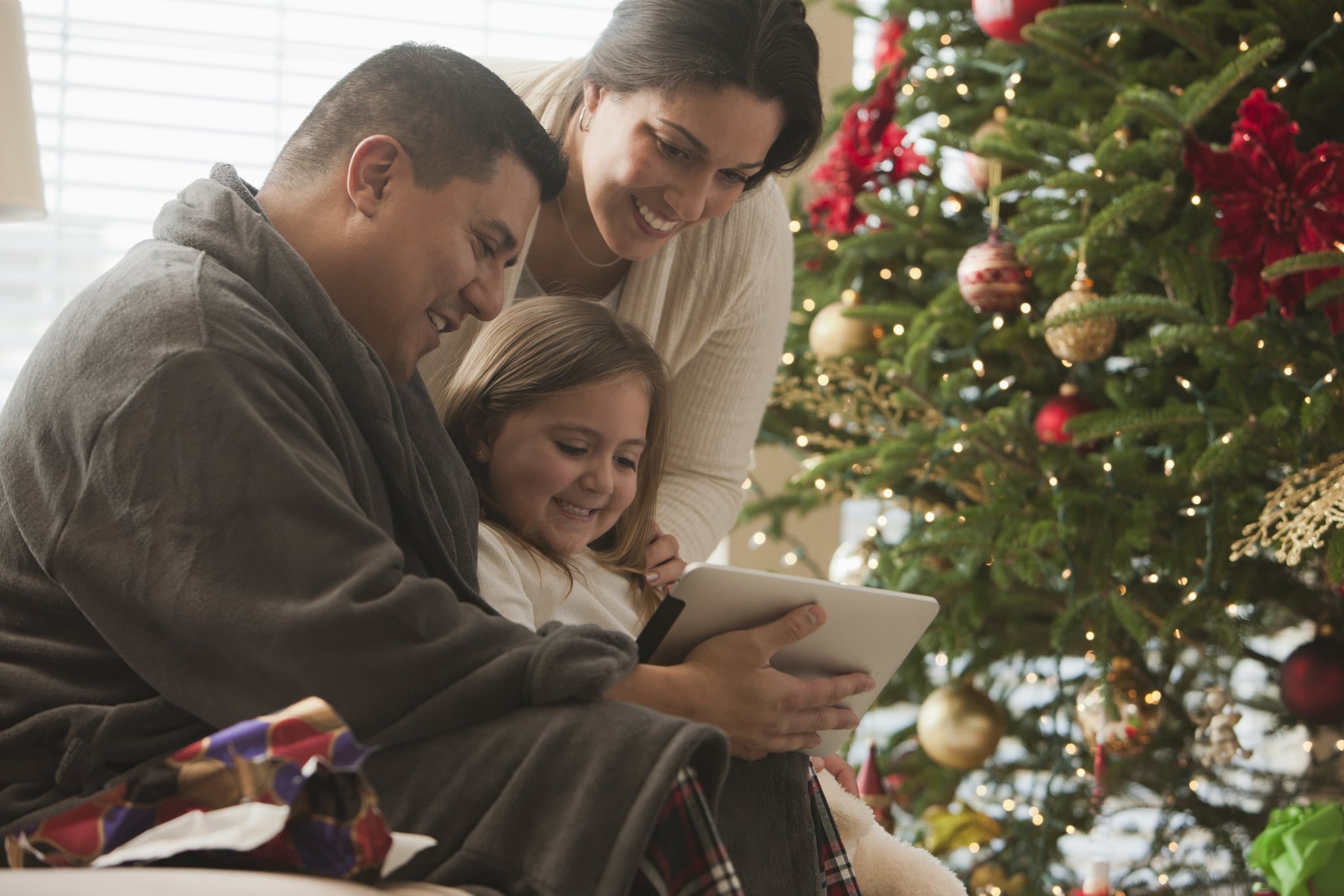 As it seems increasingly likely that families will have to continue to hunker down through the end of the year, plans are already being made to ensure children won't miss out on one of their favourite holiday traditions: visiting Santa Claus.
Although some locations around the nation may still offer some semblance of an in-person experience, most parents may be wary about allowing their kids to sit on Kris Kringle's highly-trafficked assembly line of a lap – and for those children, a site called JingleRing is offering virtual visits with the jolly red-suited fella.
Sure, many parents who loathe the tradition — myself included — may see this as an opportunity to bow out of the Santa visit experience completely, but it might actually end up being one of the few socially distant experiences that is an improvement on the original. Here's why.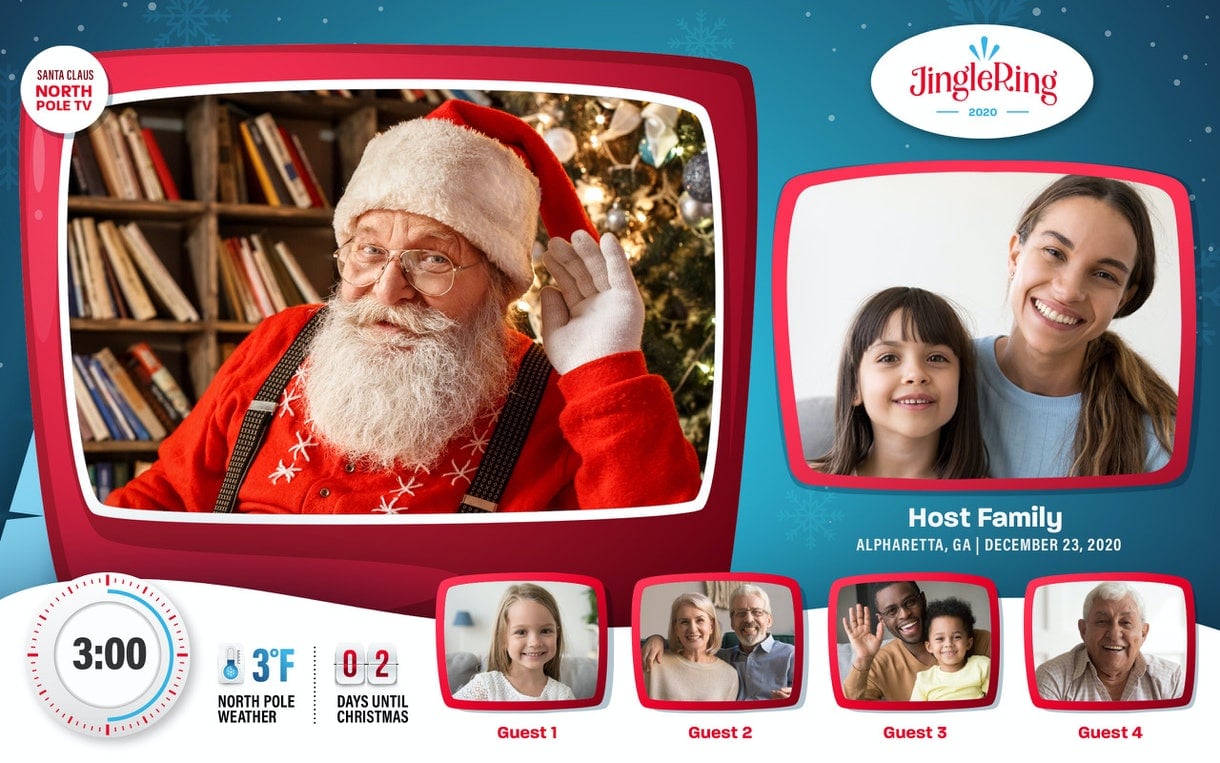 1. It's easier than in-person visits.
With JingleRing, your family's virtual Santa visit is pre-scheduled. No long drives to crowded shopping centres to wait in even longer lines — never mind the fear of emergency bathroom breaks. And, you have the option of including any overeager relatives (ahem, grandparents!) who want to be a part of the experience as guests.
2. It's cheaper.
Sure, some places offer free Santa visits, but any location that takes photos charges a premium. The national average price of such Santa mall photo packages ranges from $33 to $50, but JingleRing costs $25 for a live virtual visit with Santa that comes with a shareable "keepsake" video and a group photo from the session, which can include up to three children. If that price is too steep, parents can opt for a personalized pre-recorded message from Santa for just $20.
3. It's way more believable.
The few times my children have seen a Santa holding court at our local department store or zoo (or, randomly, grocery store), they've always asked: "What is he doing here?! Shouldn't he be in the North Pole?" It's a reasonable question, and I always had a hard time keeping the magic alive while doing my best not to lie to them about logistics. Although I always appreciate in-person memory-making over more screen time, JingleRing feels like the appropriate exception to the rule. It just makes more sense for Santa to be chatting kiddos from his workshop, and the video conferencing platform makes it feel as though he is live on North Pole TV!
4. It avoids one of the biggest parenting contradictions.
Sure, there's some long-standing appreciation for those nostalgic photos of a screaming kid on Santa's lap, but for anyone who hates the idea of forcing their kid to be plopped onto a complete stranger — a frustrating contradiction to all the attempts parents make to teach their kids about consent and body autonomy — this feels like a far more consensual solution. And considering how kids are now more comfortably navigating the ropes of video calls with remote school, even the shiest kids may have a more enjoyable time talking to Santa.
5. It is more welcoming to all families.
Santa, with the help of JingleRing's sensory accommodations, is equipped to communicate with children of all abilities, and for those families who struggle to find a Black Santa in their towns, a diverse cast of performers means that a virtual visit will meet most ethnic, faith, and language needs. Santa can even speak American Sign Language. Pretty magical, right?
Image Source: Getty / John Fedele