Can You Meet Someone at a Wedding?
According to New Stats, Weddings Are THE Place to Meet Someone Special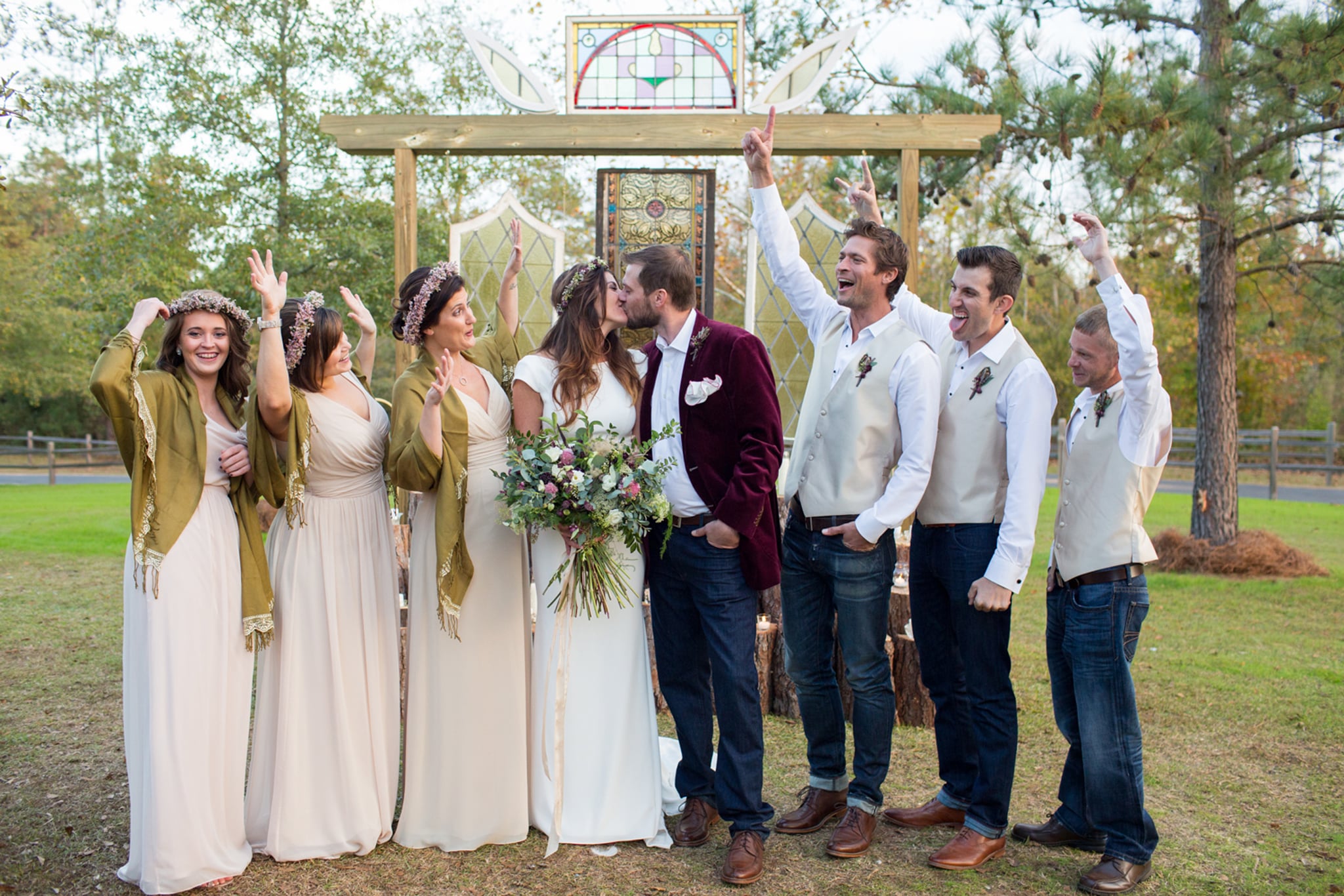 If you're the first person at a wedding to step up to the dance floor when the initial chord of "Single Ladies" strikes, then this one's for you. A recent study from WeddingWire revealed that 50 percent of those included in the data said they had some kind of romantic encounter while celebrating someone else's nuptials. Whether it's the romance in the air from the happy newlyweds, the free-flowing booze, or the formal wear (or a healthy combo of them all), your chances to find a catch are surprisingly high at weddings.
Other data from the site shows that:
38 percent have exchanged phone numbers with someone at a wedding
16 percent have made out with someone at a wedding/on the dance floor
15 percent went home with someone they met at a wedding
10 percent are in/have had a serious relationship with someone they met at a wedding
5 percent married someone that they met at a wedding
If you're looking for love in all the wrong places, then RSVP "yes" to the next wedding invite that comes your ways — the numbers don't lie, and they're telling us there's definitely hope for singles seeking a little bit of romance.