How Shared Affair Survived The Pandemic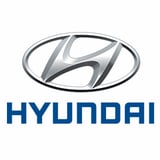 POPSUGAR Australia has partnered with Hyundai to shine a light on small businesses.
When gathering restrictions were first implemented, Sydney-based events catering company Shared Affair were in complete shock.
"In the space of a week, we had over 50 events postponed indefinitely. I spent the first few weeks nurturing devastated brides who just didn't know what the future held," shared Nikki, reflecting on the initial stages of uncertainty that grappled early 2020.
"With events now illegal, we had absolutely no business. We still had a lot of work to do helping our clients put their plans on hold and change bookings at venues, with hire companies etc. but it was a lot of work going into cancelling our events. On a personal level, it was gut-wrenching to sit through call after call with tearful brides having to put their special day on hold."
Shared Affair is a company with heart, luxury, and deep love of gathering and bonding over delicious food at its core. Over the years, Shared Affair have stunned crowds at events spanning corporate functions, weddings, yacht parties and intimate dinners with their sublime culinary creations. When the pandemic struck, the core values that the catering business was founded on seemed distant. However, according to Nikki, it was her and co-owner Michael's ingrained passion for their craft that sparked an instant idea for innovation in the darkest of times.
"We couldn't just stagnate," said Nikki explaining how Shared Affair's partnership with Since I Left You came to be.
Nestled in the heart of the CBD, Since I Left You is one of Sydney's most loved bars — it exudes the corner-in-the-wall familiar and welcoming vibe we're all so profoundly craving right now. When fighting against the tide of COVID, Shared Affair and Since I Left You joined forces to create 'The Grub Club' — a luxe food delivery service that offered meals and dishes of utmost quality and comfort.
It was this innovation that saw Shared Affair become the recipients of Hyundai's 2020 grant, in which they divided their advertising budget amongst small businesses who needed it more during COVID.
"Nick (Since I Left You's owner) is my brother in law, and we are very close. We do a lot of events together, so knew we loved working as a team. We were all feeling pretty hopeless with his bar closed and our business on hold." reflected Nikki.
"We were devastated about staff losing work and watching the Centrelink lines on the news. We put our heads together to try and do something that in some small way, would help. We had so many of our suppliers who were hit hard because all of a sudden no one was buying their beautiful fresh produce. We decided to take this surplus of produce and create meals that we would sell at cost price to try and relieve a little bit of stain for all the Sydneysiders feeling the pinch."
With decades in the hospitality industry shared between the Shared Affair and Since I Left You teams, The Grub Club was up and running, servicing Sydney within 3 weeks, which, according to Nikki did have its initial challenges.
"Price was something we really had to work on. I was used to not worrying about using costly or premium ingredients, but we really wanted to get every meal out for $7.50," she shared.
"We wanted to make sure everything had a high vegetable and nutritional content and that the serves were generous! We decided to keep our packaging super basic so that every bit of the budget went into getting people the best meal we could provide."
With the prominence of take-away food delivery service rising immensely during COVID, Shared Affair has thrived in providing consumers with quality, fresh and healthy meals that are as visually stunning as they are tasty. Nikki shared that it's the business' passion for quality food-service that has truly set them apart in this time.
"Shared Affair have a strong emphasis on visual appeal (second only to taste), but with The Grub Club, our focus is more on getting the client a quality product. We saw so many of the other meal delivery platforms with beautiful photos on their website, but the product that you actually received was a container of slop. We make sure that what you see is what you get! The pictures are the exact serving size, and the presentation is in line with the picture," explained Nikki.
Nikki noted that the growth of The Grub Club since March has been exciting to watch, saying that people's renewed interest in good food, as well as Sydney's strong hospitality community, have helped it expand.
"I think people looked at food for comfort as there was not much else to do. I loved watching on social media how people embraced fundamental cooking and took up simple things like baking bread! On the flip side of that, I saw a lot of stress relating to food, particularly with mums that now have kids at home full time. This is where The Grub Club helped to relieve that extra pressure," said Nikki.
With some events returning at a smaller scale, Nikki said the transition back into the gruelling, 18-hour event days on top of running The Grub Club have been challenging to manage. That, coupled with newly implemented COVID-safe guidelines, have proven even trickier for the business to navigate too.
"Shared Affair is based around shared meals, grazing tables and big family-style banquets. For the time being this style of catering has a lot of restrictions, and being a COVID-safe business means we had a lot of changes to put into effect," explained Nikki.
"Our first few events were exhausting as we were just not match-fit! It's not just the physical strain of an 18-hour day (we often start styling at dawn and work through till the end of the event), it's the mental strain of making sure every detail is covered. As we have a full outdoor kitchen setup, we do a lot of events in remote locations, so it's not a case of being able to pop to the local shop if we've forgotten an ingredient. We have to make sure that every single thing is packed and every little detail covered."
With the support behind the Grub Club so strong, Shared Affair may even continue the service when events return in full swing.
"It's had such a great response and our clients and club are so supportive," shared Nikki. "I think we may have to increase the price after Jobkeeper finishes as we are doing all of the cooking ourselves, but once we are back to work fulltime, we will have to pay staff to help. But the plan is to only increase it by a margin that means it's not costing us money but still sits below the other frozen meal delivery services for a larger, better quality portion."
Even though the pandemic has created challenges no business owner would ever envision they'd have to face, Nikki reflected on the positives this trying time has unearthed.

"We are all in this together, and so many of us have been working to try and help each other's business'. I've seen such a generosity of spirit with all of us bending over backwards to alleviate the stress," she said.

"It's given our industry a sense of community. "