Where to Buy the Fouch on the Couch Pillow
This Fouch on the Couch Pillow Is Exactly What We Need to Round Out 2020
As POPSUGAR editors, we independently select and write about stuff we love and think you'll like too. POPSUGAR has affiliate and advertising partnerships so we get revenue from sharing this content and from your purchase.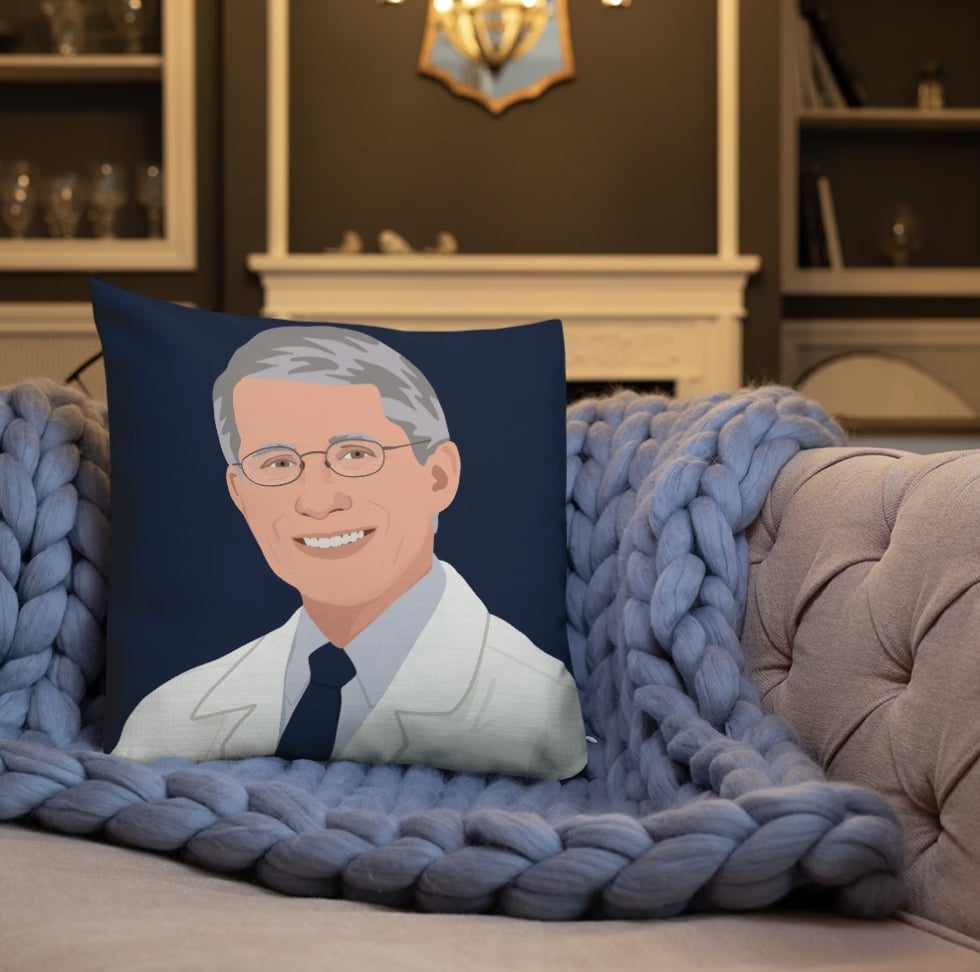 You've heard of Elf on the Shelf and Mensch on the Bench, but what about . . . Fouch on the Couch?! Called "The Last Pandemic Pillow You'll Ever Need," Fouch on the Couch ($40) is a pillow featuring Dr. Anthony S. Fauci, the director of the National Institute of Allergy and Infectious Diseases, whose been spearheading the fight against COVID-19. The perfect gift for a loved one (or yourself) as a reminder to hang in there and continue trusting science, 10 percent of every sale goes to Humanity Forward, a foundation started by former Democratic presidential hopeful Andrew Yang that's committed to providing direct cash relief to families devastated by the pandemic.
This pillow case is machine-washable with a hidden zipper, and is made of 100 percent pre-shrunk polyester with a linen feel. The back of the pillow features the quote, "It is what it is," perfect for whenever you're feeling down and need a little reminder to let go of what you can't control. We don't know about you, but we plan on making the smiling face of this trusted 2020 figure join our other couch pillows this year!