Immune Boosting Foods to Add to Your Diet
Make These Five Changes to Your Diet For a Stronger Immune System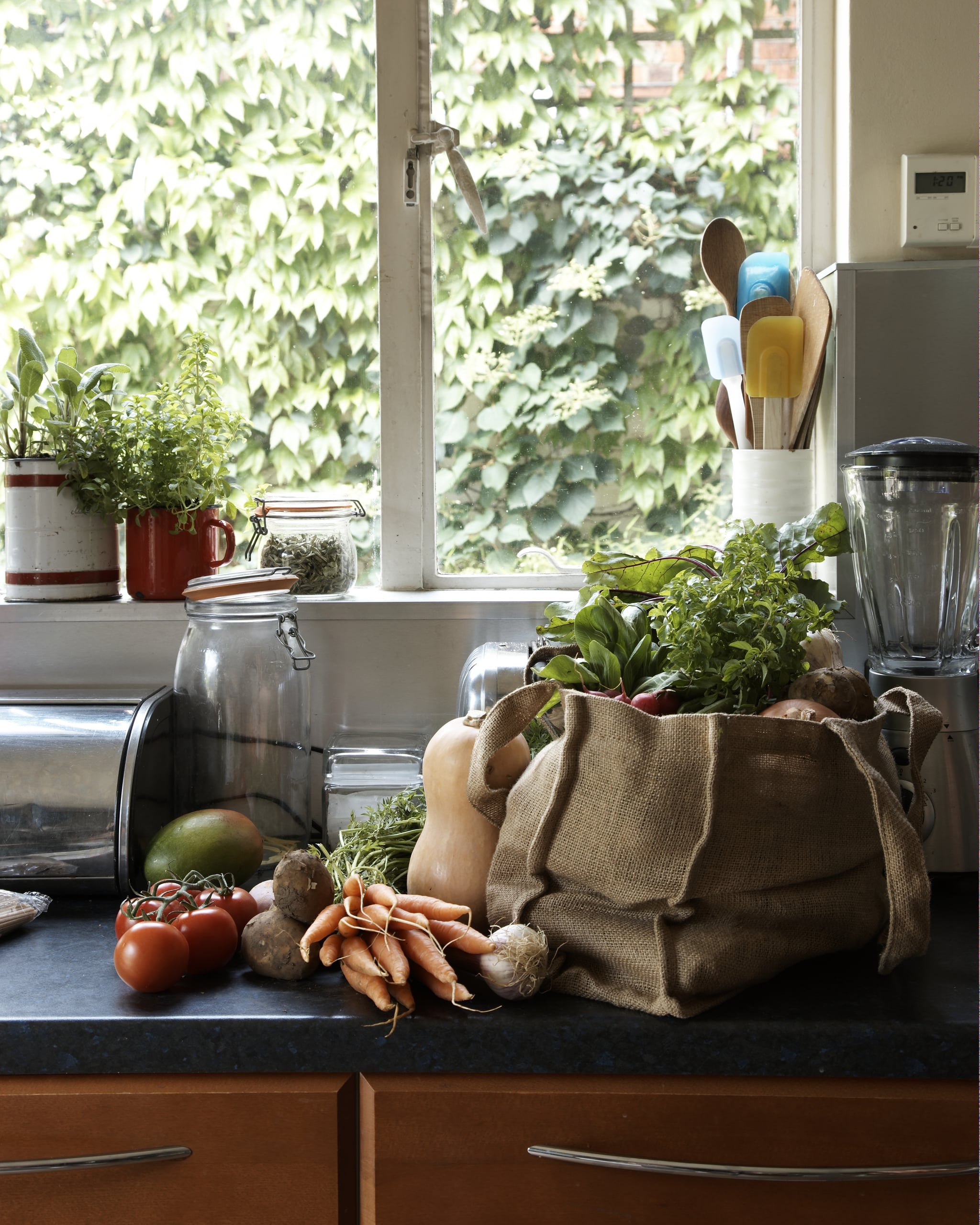 Winter is in full swing and we're actively trying to avoid colds and flus. One way to safeguard yourself from sickness is to strengthen your immune system. Your immune system maintains your body's cells and protects them from infection, so by strengthening it you immediately put yourself in a better position health-wise.
You can do this by making simple diet swaps to eat more nutritional and colourful foods. To explain this further, POPSUGAR Australia spoke to Accredited Nutritionist, Jacqueline Alwill, (@brownpapernutrition) who shares five effective ways you can boost your immune system.
1. Supercharge With Zinc-Rich Foods
Aim to up your intake of chickpeas, lentils, tofu and tempeh, walnuts, cashews, pepitas, linseeds and hemp and if you eat seafood or meat, oysters are some of the richest in zinc per serve. Zinc plays a vital role in immune cell production and function, has powerful antimicrobial effects and can regulate and reduce inflammation.
2. Consume Plenty of Plant-Based Whole Foods
When it comes to both snacks and main meals, think about 'crowding' your diet with plant-based foods. They're abundant in vitamins and minerals of course but also will fuel your gut microbiome with essential fibre which plays a key role in supporting immune cells, 70 percent of which are housed in the gut. Always remember — fruits, vegetables, nuts, seeds, beans, legumes and wholegrain and you're on the right track. Include those rich in prebiotic fibres such as garlic, leeks, onion, barley, asparagus, steamed and cooled white potatoes and oats — at this time of year it's easy to kick off the day with porridge for breakfast and a super quick but delicious and prebiotic fibre-rich option is Eimele's Porridge Sachet which can be served straight up or with added berries or stewed fruits for an extra hit of fibre and antioxidants too.
3. Enjoy an Array of Colourful Antioxidant-Rich Foods
Especially those rich in beta-carotene such as carrots, sweet potato, red and yellow capsicum, spinach and other dark leafy greens. Beta carotene is a precursor to Vitamin A (a powerful antioxidant) which is essential for immune regulation, for antibody response, and protecting cells from the effects of stress and free radical damage. A great snack option to get these antioxidant-rich foods could include a smoothie (serve at room temp so we're not chilling the body in the winter months) with Eimele's Chocolate Shake plus two good handfuls of baby spinach or a fresh vegetable juice with carrot, beetroot, celery and ginger.
4. Eat a Healthy Dose of Fermented and Probiotic Rich Foods
Fermented and probiotic-rich foods help to fuel and diversify our beneficial gut microbes or good bugs in the gut. When the good bugs are well fed our digestion and absorption of key nutrients involved in supporting and boosting the function of our immune cells improves too. Aim for sauerkraut, kimchi, natural pot set yoghurt and kombucha.
5. Pump Up Your Intake of Beta Glucan Foods
This includes mushrooms such as shiitake, reishi and maitake, wholegrain (oats and barley) and seaweed. Beta-glucans play an important role in immune defence by protecting the body from viruses and bad bacteria. Mushrooms are delicious in a broth with Japanese noodles, miso, steamed vegetables and tofu or an Asian inspired risotto. Seaweed such as nori is a delicious seasoning for food, whilst kombu is wonderful popped in a big bean stew to help tenderise the beans whilst adding the beneficial components of beta-glucans to the meal.