A Beginners Guide to Meditation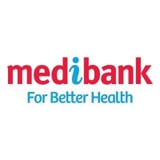 POPSUGAR have partnered with Medibank to help you live better at home.
There are so many stereotypes surrounding meditation. For those who aren't acquainted with the practice, images of experiencing weightlessness, being able to block out intrusive thoughts entirely and entering a state of complete zen are probably conjured up.
Unfortunately, these stereotypes can be a little intimidating, especially if you're wanting to learn as they place a certain level of expectation on the whole process.
At its core, meditation is simply about taking a short time out of your day, to focus on your breathing, body and headspace. It's about changing your relationship with your thoughts and feelings, rather than stopping them completely, and in turn finding a place of calm.
Right now, amidst the prevailing uncertainty we're all experiencing, meditation is a great way to ensure you're giving your mind the breather it needs. Luckily for beginners, there are so many guided meditations available to help ease you in and start you on a journey to a healthier relationship with your thoughts, whether it's an app or companies like Medibank.
Instead of spending time worrying if you're "getting it right" we've stripped back the process — the steps are so simple, and as long as you're left feeling like you've taken time out to work on yourself, it's a success.
So, here's how to find your groove with meditation (and no, it doesn't involve floating).