The Mandalorian's Season 3 Release Date
This Is The Way: The Mandalorian Already Has a Season 3 Release Date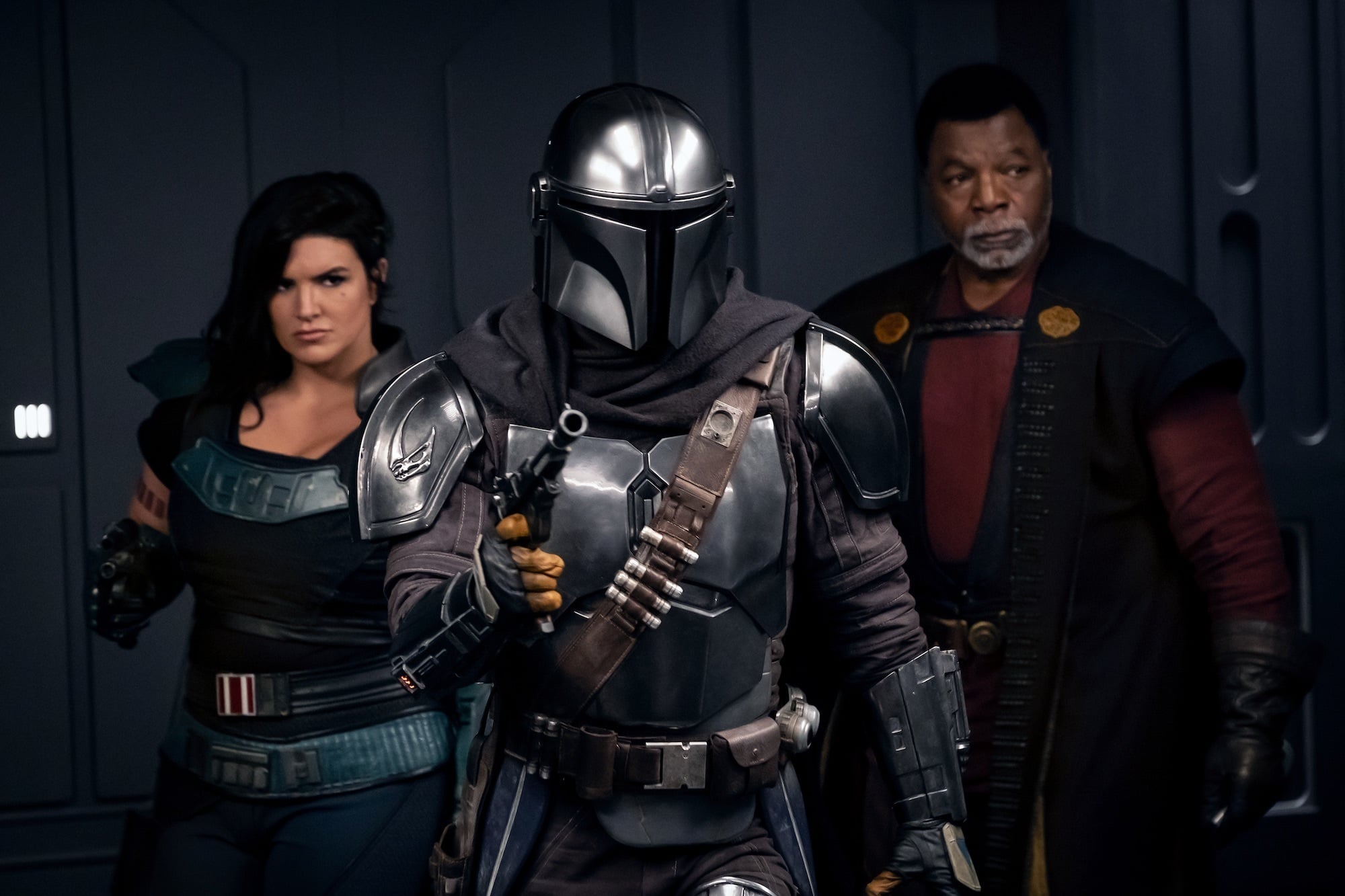 We're not even done with season two of The Mandalorian, but Disney+ has given us a surprise holiday gift: announcing when season three will premiere! The third season is set to debut sometime around Christmas 2021, although the exact premiere date hasn't been announced yet. Lucasfilm president Kathleen Kennedy made the big announcement on Dec. 10 at the Disney Investors Day presentation.
It's not really that surprising to hear that season three will arrive in December of next year. For the two seasons that have aired so far, the premieres have hit in late October or early November. It makes sense that, with the industry-wide delays in production throughout 2020, the next season might have to be pushed back just a little bit, while still maintaining the usual winter release slot.
By the time The Mandalorian debuts its third season late next year, it won't be the only Star Wars TV project in development. A whopping ten new Star Wars projects were announced on Thursday as well, although release dates for most of them are still up in the air. The new batch of shows take place in a wide variety of time frames, but at least two are directly connected to The Mandalorian, setting up potential crossovers in the future and a whole mini universe of storytelling set between the original and sequel film trilogies.
As Mandalorian viewers have been theorising, Ahsoka Tano's appearance in a season two episode was more than just a cameo: it's a setup for her own spinoff, Ahsoka Tano. Rangers of the New Republic, meanwhile, is more mysterious: the only thing that's been announced about it is that it takes place in the same timeline as The Mandalorian, and that it, along with the other two shows, will be leading toward some sort of Arrowverse-esque crossover event. For now, we'll enjoy trying to guess what's next while we watch the last few episodes of The Mandalorian season two, which ends on Dec. 18.