Latinx Celebrities Continually Dismiss the Black Community
Dear Latinx Celebrities: You Don't Need to be Anti-Black to Be Pro-Latinx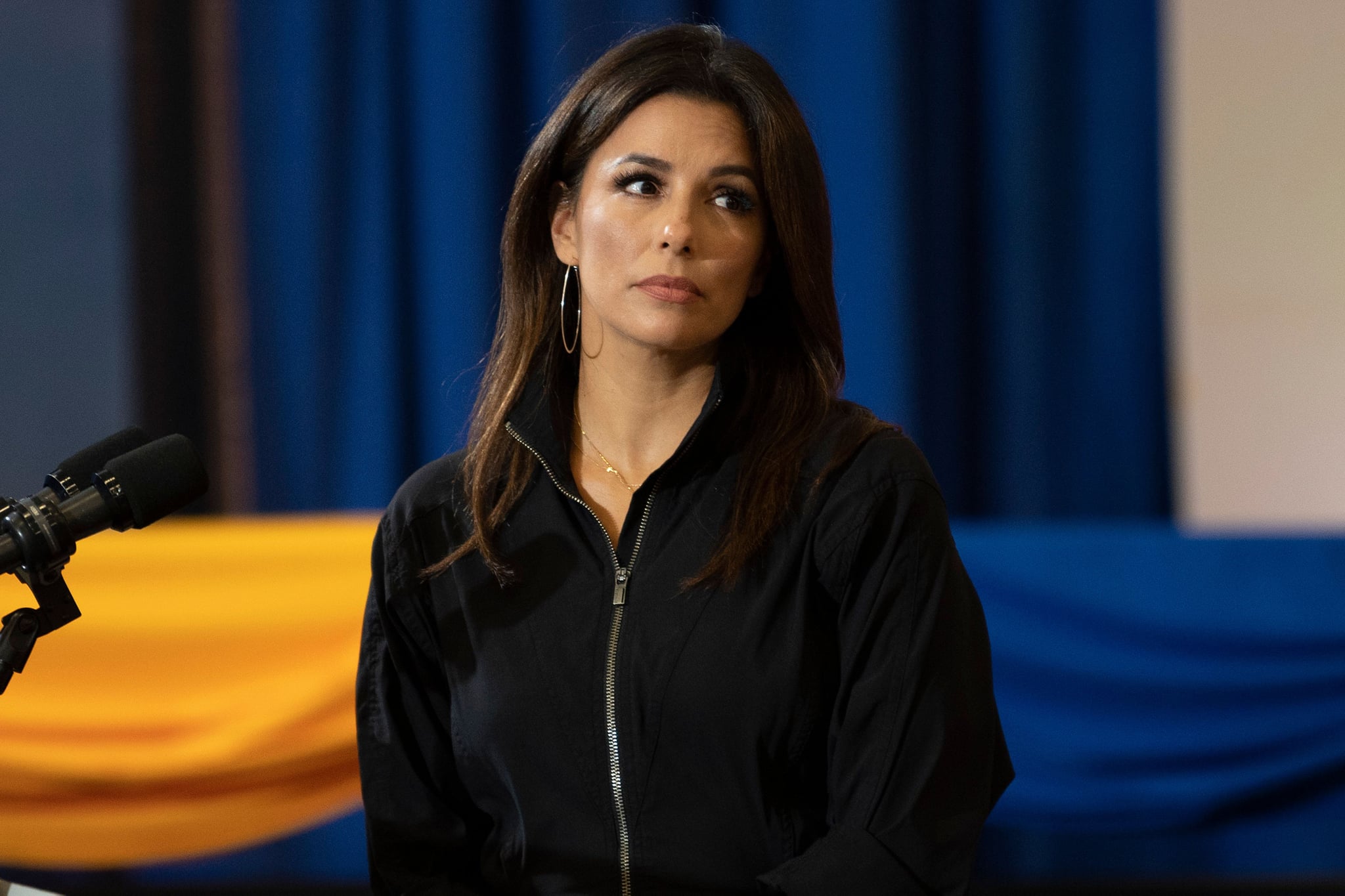 Eva Longoria joined the growing list of Latinx celebrities called out for anti-Blackness after undermining the vital role Black women voters and community leaders played in the presidential election during an MSNBC interview. Despite Black women having a 20 percent higher voting rate for Biden, even turning Georgia blue for the first time in nearly 30 years thanks to former gubernatorial candidate Stacey Abrams, Longoria called Latinas "the real heroines" of the Democrats' win. The Desperate Housewives actress was met with immediate backlash on social media from users who believed her statements to be anti-Black — and they weren't wrong.
"The announcement of Black milestones in the industry is often followed by Latinx celebrities reducing those advances to a mere stepping stone."
There's a troubling pattern in Hollywood; the announcement of Black milestones in the industry is often followed by Latinx celebrities reducing those advances to a mere stepping stone. The spirit of the argument for Latinx representation then becomes "why them and not us?" instead of "yay for them, now time for us." Adding insult to injury, these comments regularly overlook or blatantly ignore the accomplishments of Black creatives that also identify as Latino.
Jane the Virgin's Gina Rodriguez has become notorious for this, falsely claiming that Black actresses are paid more than Latina actresses in 2018, and calling out Marvel for lack of Latino representation after Black Panther's 2017 announcement, disregarding Zoe Saldana and Rosario Dawson's leading roles within the franchise. Comedian John Leguizamo made similar comments this summer, quoting an L.A. Times article detailing the high number of Emmy nominations for Black entertainers with "why can't we Latinx have a piece of the pie?"
Dascha Polanco (Orange is the New Black), who was recently criticised for using a gif of a topless African woman for a celebratory post-election tweet, responded to Leguizamo's Emmys tweet by saying, "If Its only us speaking up on it, no one cares. It's the silence from those that fight for equality but only their equality. Diversity but Diverse enough to include thyself That mentality of 'As long as I'm good; I don't see a damn thing.'" This rhetoric is meant to highlight industry failings on behalf of the Latinx community, but only division and blame is produced by directly linking Black progress to Latinx stagnation.
While artists from all marginalised communities undoubtedly deserve increased equity and opportunity, each accomplishment for respective demographics should not set off a rush for the presumed last slice of diversity pie. This reoccurring battle between POC stars for the representation spotlight plays into a white supremacist system that habitually pits communities of colour against each other, and more often than not, exposes a deeply embedded presence of anti-Blackness.
Within the Latino community, a history of anti-Blackness dates back to the Spanish colonialisation of Latino America where a caste system structured by race viewed Black people as bottom tier. Casta paintings, 18th century lineage guides that prejudicially depicted racial mixing, even warned that bearing children with a Black person would lead to subpar, ill-mannered children. Similar to how white supremacy is still alive and thriving, anti-Black sentiment is still present in the Latino community and is most discernible in the hesitation to wholly accept Afro-Latinos as Latinos, and thus, Afro-Latino wins as Latino wins.
Longoria's decision to crown Latina voters as heroines and render her earlier celebration of Black women voters as a second place consolation prize stems from a false notion that there has to be a winner. Black and brown communities face similar racially-rooted barriers to success in entertainment and the nation as a whole, and it is imperative to recognise that their struggles and experiences are not one of the same. And even though a win for the Black community does not always equal a win for the Latino community, it should never be seen as a loss.
Sidelined communities have been conditioned to treat diversity and representation as a revolving door in which one has to wait their turn to cross the barrier. Though this view was born out of the uphill battle to make change, it prevents people of colour from infiltrating spaces together. The instinct to jump into the door when there's an opening comes at the expense of cramming a community who desperately fought for their space into a corner. Anti-Black may seem a harsh label for celebrities whose only intentions are to raise awareness for their community. However, harsh is the nature of a centuries-long fight for fairness, and any action that serves to detract or redirect focus from continued Black success, no matter the reason, is by definition anti-Black.
So instead of playing into the white supremacist's game of a revolving door, stepping over one another to reach the inner circle, activists of colour need to instead address the biases in their own communities that prevent them from dismantling the door altogether.