Ryan Coogler Meets Young Black Panther Fan
This Video of Ryan Coogler and a Young Black Panther Fan Will Wreak Havoc on Your Emotions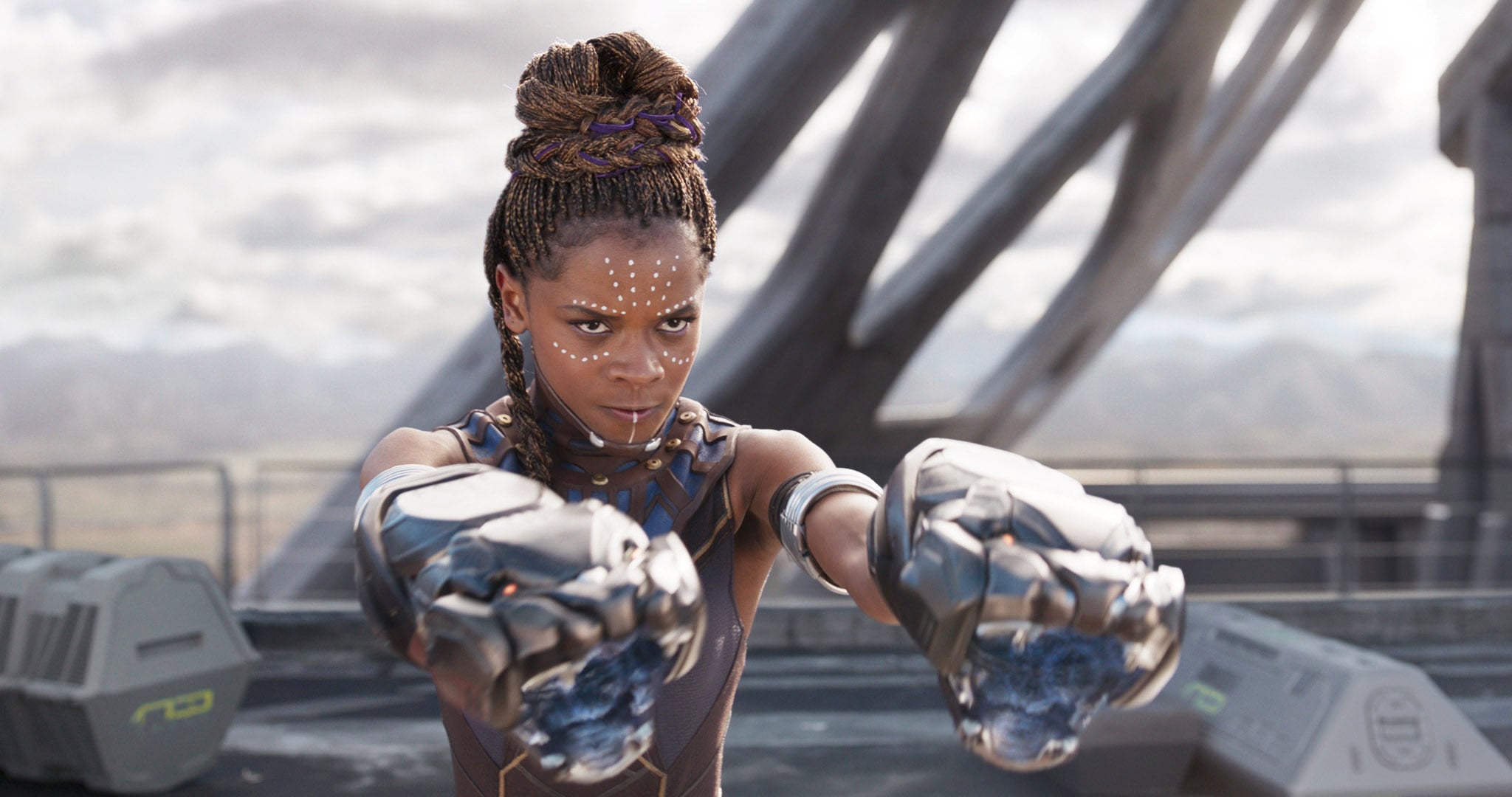 Image Source: Everett Collection
I'm sorry to have to turn you into an emotional mess so early in the day, but I really need everyone to see this video of Ryan Coogler's adorable interaction with a young Black Panther fan.
On a recent episode of Epix's Elvis Goes There, host Elvis Mitchell caught up with the director in his hometown of Oakland, CA, to chat about the backdrops of some of Coogler's most popular projects. In the middle of the video while the two were at a boxing gym discussing Creed, Coogler was surprised by a young girl dressed up as Shuri from Black Panther for Halloween.
Am I crying at Ryan Coogler getting emotional over meeting a young fan ?? YESSSSS ..... REPRESENTATION MATTERS pic.twitter.com/x92Bpx2Cj3

— ❤️‍🔥 (@imnosweetdream) February 20, 2019
"What's your name, sweetheart?" a delighted Coogler asked as the girl introduced herself. The only thing that was more precious than her response — "Black Panther's sister" — was her sweetly revealing to him that she's a huge fan of the film and that she watches it three times a day. Following the encounter, boxer Andre Ward shared some thoughts with Coogler and explained that the little girl's costume is the perfect example of why representation matters.
"That's why I say you can't worry about critics. You can't worry about stuff people say, because when you have moments like that, that's the core," he said. "That's a baby. And you see the type of influence you have based on the hard work that you put in, like, that's what matters."
Ward continued, "They need you, they're depending on you. I don't care what field you're in, there's somebody watching you, being inspired by you. It's crazy." Amen. Watch the sweet moment in the video above.