Dennis Quaid Talks About The Parent Trap With Megyn Kelly
20 Years After The Parent Trap, Dennis Quaid Tears Up Talking About Natasha Richardson
Megyn asks Dennis Quaid what comes to mind when he thinks about some of his most famous female lead co-stars. #MegynTODAY pic.twitter.com/MXMYXExt48

— Megyn Kelly TODAY (@MegynTODAY) July 23, 2018
Dennis Quaid is remembering his experience filming The Parent Trap exactly two decades after the film's release. While promoting his portrayal of Ronald Reagan in an upcoming biopic, the 64-year-old actor opened up about working with Lindsay Lohan and the late Natasha Richardson in an interview on Megyn Kelly Today.
When asked to describe his former female castmates, Dennis became emotional at the mention of Natasha, who passed away from a head injury she sustained while skiing in 2009. In addition to praising the actress's "great family relationship" with her two sons and husband Liam Neeson, Dennis said it was a joy to work with her in the 1998 romantic comedy. "She was just a joy to work with. She was, like, a worker," he said. "No ego — none of that crap actors pull."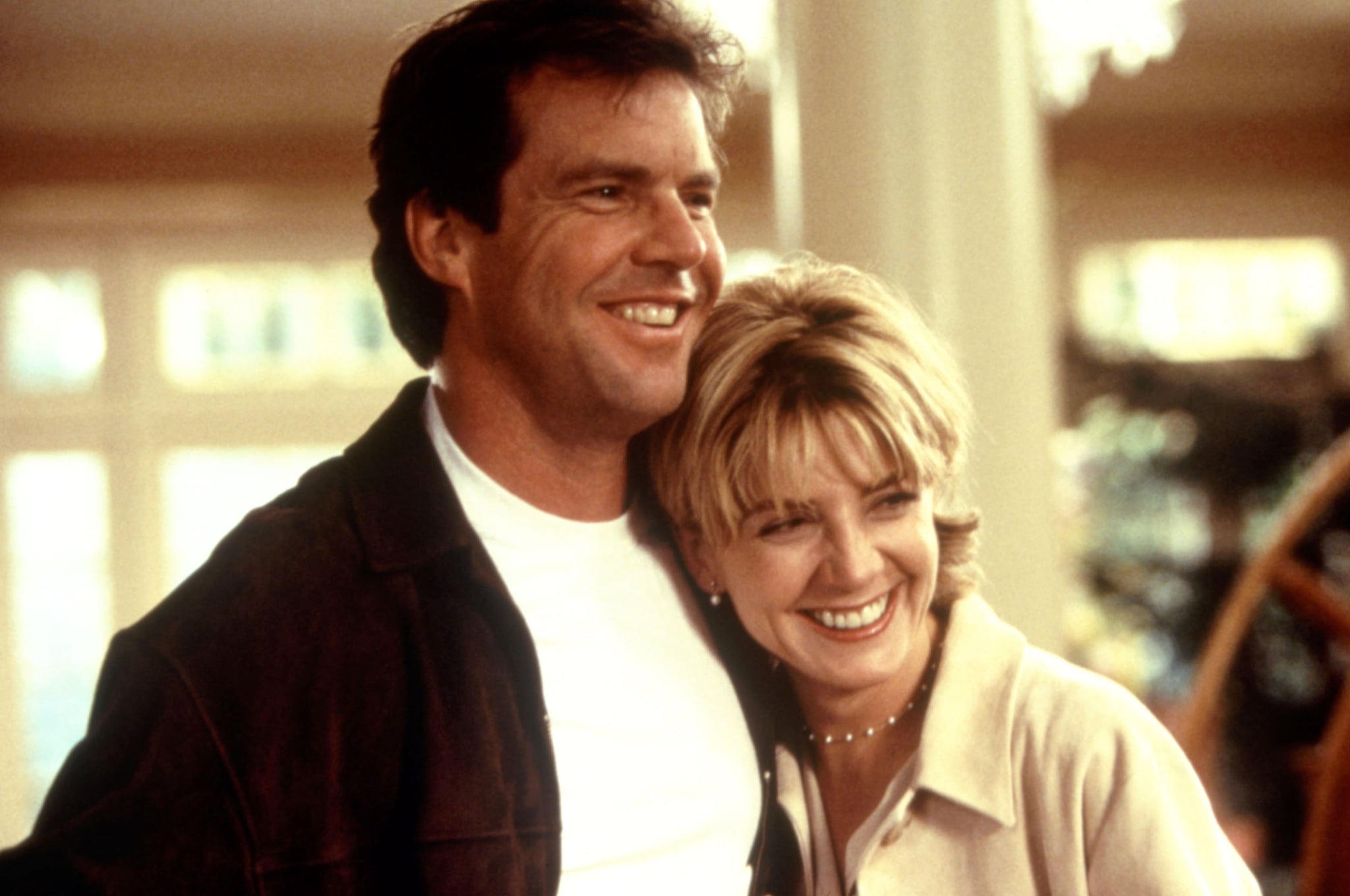 Dennis also reminisced about working with Lindsay, who was only 11 when filming began on The Parent Trap. After urging a "comeback" from the actress, Dennis said, "She was one of the most talented people I ever met." Adding, "When we were doing the film, she had me believing that there was two kids, that there were twins, for real."
In the remainder of his interview, which aired on July 23, Dennis addresses his struggle with cocaine addiction, as well as his high-profile 10-year marriage to Meg Ryan.