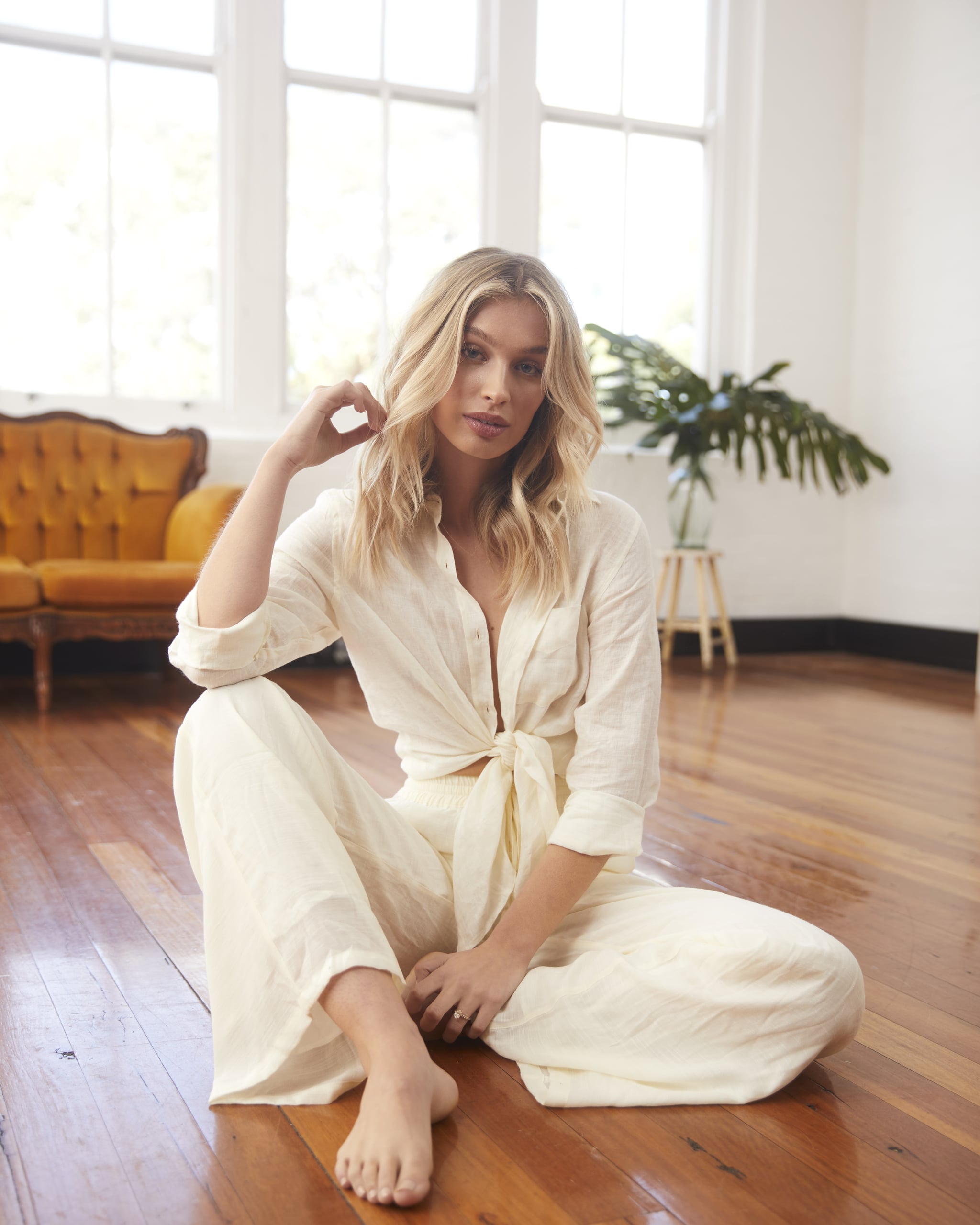 Image Source: POPSUGAR Photography / James Evans
The modelling industry is notorious for its sometimes dark underbelly. While it appears all bright and shiny on the outside, its sinister leanings have often unravelled in the public eye.
For Sydney-based model Harmony A'bell, her pursuit in the industry began with the desire to create change not only within the industry, but also to encourage and uplift everyone she meets.
However, it wasn't always this simple. Like many teens, Harmony was exposed to the ugliness of social media comparison in high school. While it did spark an intense rough patch, it ultimately catalysed her journey to positivity.
"I struggled with my identity and I had a very poor sense of self-worth which caused a rapid decline in my mental health," Harmony recalled to POPSUGAR Australia.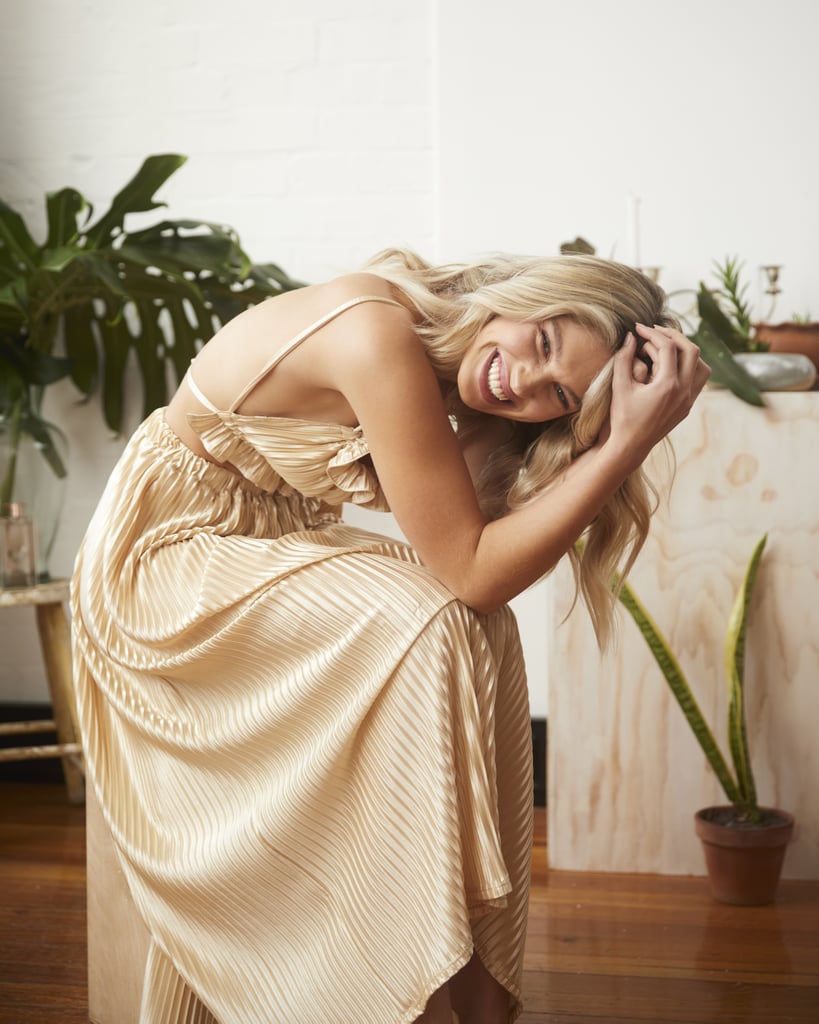 Image Source: POPSUGAR Photography / James Evans
"The road to recovery was rough and required a lot of discipline. Nevertheless, I truly believe that I wouldn't be where I am or who I am now if I hadn't gone through that tough season." she continued.
"I now live life every day with the mantra, 'Be bold, be brave and be yourself!'"
Now 21 years of age, Harmony has gone on to work on massive campaigns for various brands, start her own namesake swimwear line, Harmony Swim, and amass a huge online following full of women who embrace her contagious optimism.
A quick scroll through her Instagram feed or a glance at her
body-image focused
blog will showcase that her own personal empowerment is mounted in helping others achieve their own happiness.
Harmony's understanding of mental and spiritual health is vast, and has helped her in maintaining her wellbeing while working in a demanding industry.
"I keep a journal and write three things a day that I am grateful for — I try to keep it real and specific," said Harmony on the importance of gratitude.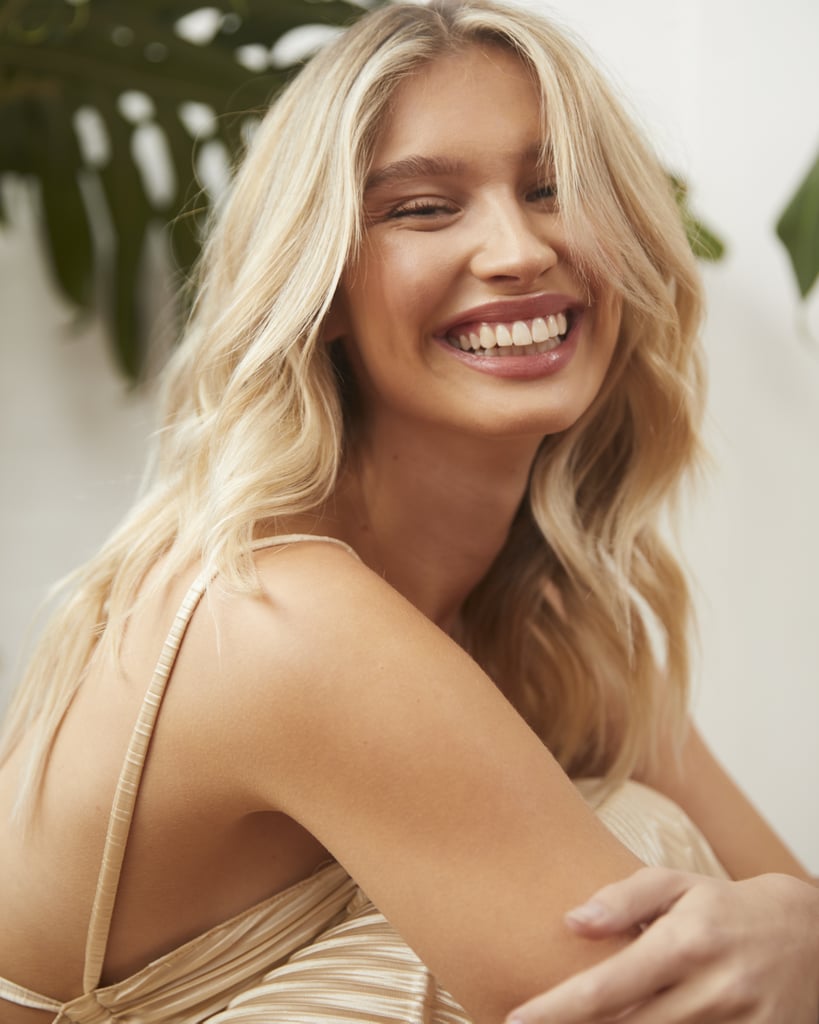 Image Source: POPSUGAR Photography / James Evans
"People who regularly practice gratitude experience more positive emotions, feel more alive, sleep better, express more compassion and kindness, and even have stronger immune systems."

Harmony also pondered on how society equates being overworked with self-worth, a trait she's slowly shaken after learning the wonders of going at your own pace.
"We live in a world that normalises and idolises a busy life. Being busy causes stress. Stress causes all types of health issues and poor mental health," Harmony explained.
"Going slow is good. Uncluttering your schedule is good. Setting time aside for yourself is good."
Harmony also noted the importance of keeping a consistent routine when life becomes unpredictable.
"I love doing a few things every morning that help me have a little, consistent routine! At the moment I can't leave the house without a fresh fragrance and I am loving the new Lancôme perfume, Idôle."
"I now live life every day with the mantra, 'Be bold, be brave and be yourself!'"
While discussing the modelling industry, it's clear that Harmony's mindset towards life has shaped her attitude around the profession. Some may have grandiose ideas around the glamour and glory modelling brings, but for Harmony, it's simply a job.
"I made a decision at the start of my career that I never wanted what I did to define me."
"I never want to strive for something so much that I ended up losing myself, and I never want to derive my worth from my job. I am so much more than my job and so are you!"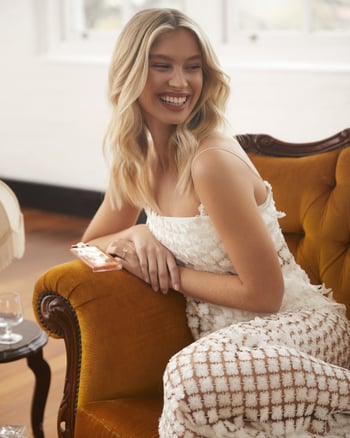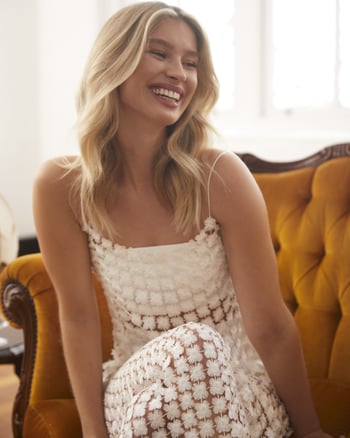 Image Source: POPSUGAR Photography / James Evans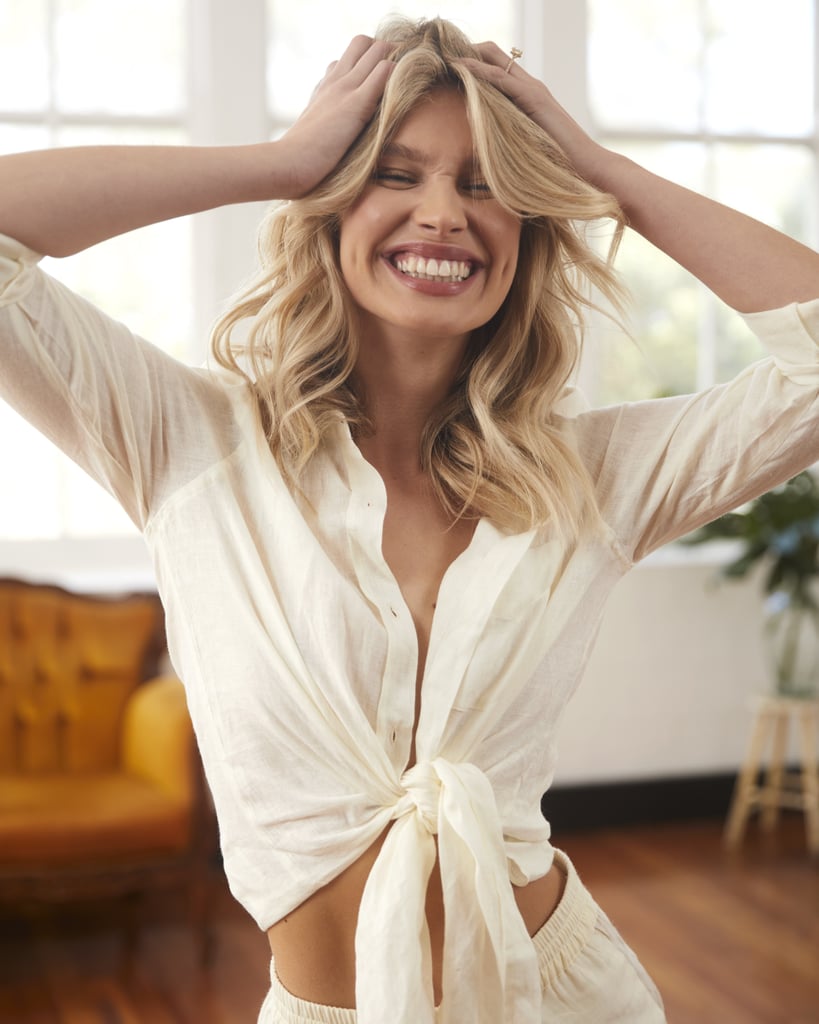 Image Source: POPSUGAR Photography / James Evans
Her swimwear label is the ultimate showcase of her values. For most, launching a label is often about financial gain, or even just because it's something influencers seem to do these days, however Harmony has relished in the opportunity to learn other women's stories, gaining a wider perspective on the topic of body image.
"It was more about spreading the message than it was about creating a business and selling swimmers. I found so much joy in learning about people's stories and how they came to love their body and the skin they were in — this was what motivated me."
Having grown up a beach native, starting a swimwear line was a passion project for Harmony, but ensuring inclusivity was at the forefront of the brand's formulation was paramount.
"Shopping for swimwear can be super daunting for so many women and it has the power to intimidate self-esteem.
Buying and wearing a bikini should be really fun and should be something that helps you celebrate your body," said Harmony.
"I wanted, and still want, women to love every inch of the skin they're in!"

"I really wanted to create a new normal where individuals of every body, shape, race, ethnicity and colour are celebrated. I wanted, and still want, women to love every inch of the skin they're in!"
Being a label owner now, Harmony has a huge understanding of how a company's ethos impacts those who engage with it — another key element she's learnt in the modelling industry.
"It's important that I use brands that I can trust, such as Lancôme which respect women and communities and have a commitment to sustainability," noted Harmony.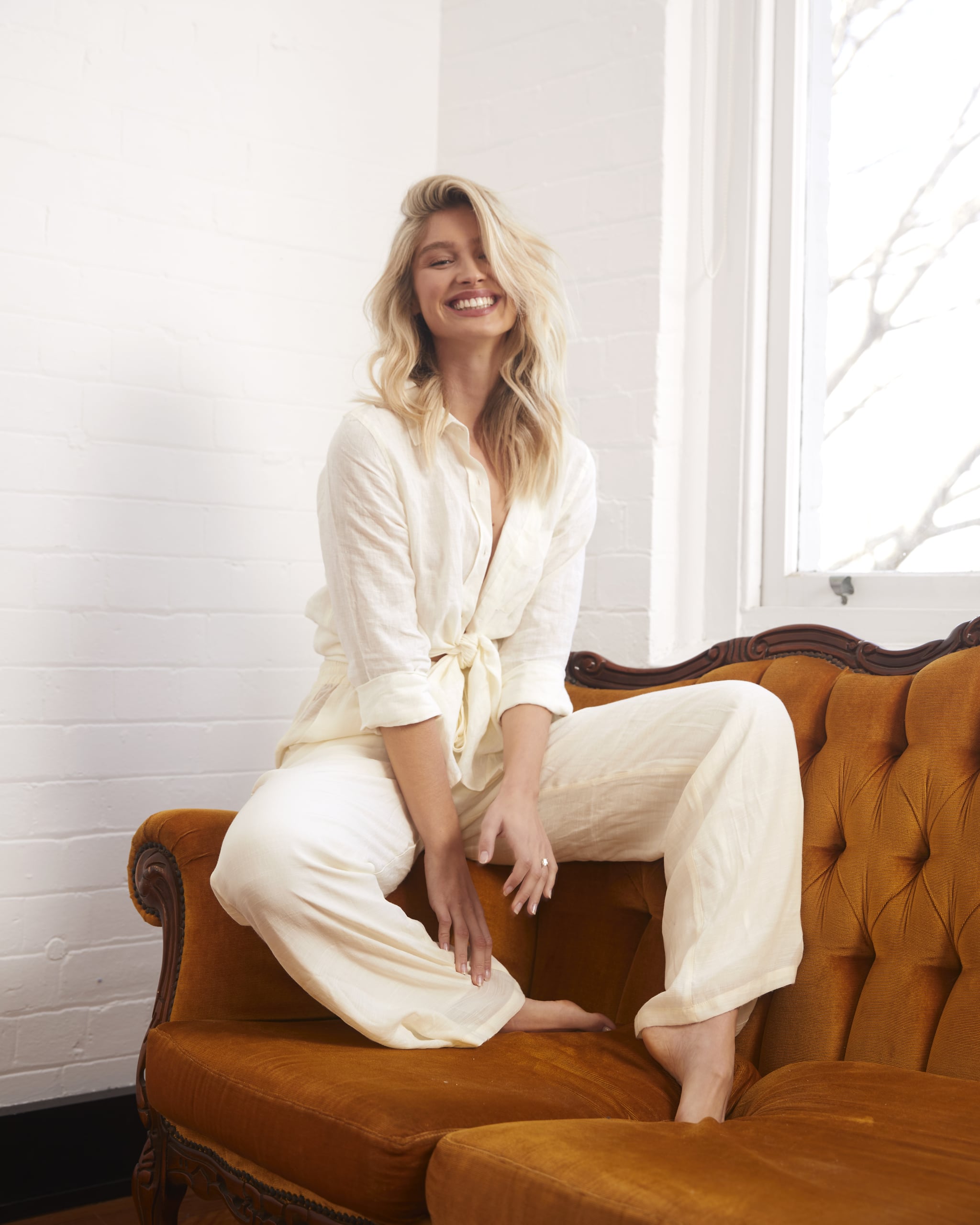 Image Source: POPSUGAR Photography / James Evans
There's no denying Harmony is incredibly successful. However, it's clear that she doesn't see success as a material, or tangible product. For her, it's about contentment, even when times are tough.
As the world continues to throw curveballs and surface new challenges everyday, it's a sage piece of advice to all.
"Don't strive to be in a certain position or place. Instead, thrive in your current circumstance and learn how to be content. Being present is such a special thing," she revealed gracefully.
While the goalposts may change for Harmony daily, her number one priority will always be encouraging others.

"My desire is for all people to know and understand their worth and to find freedom from being their authentic self," reflected Harmony.
"Empowerment to me means simply encouraging people to be the best, confident, and strong version of themselves that they could be. It is experiencing the journey with people and genuinely hoping for the best for others."